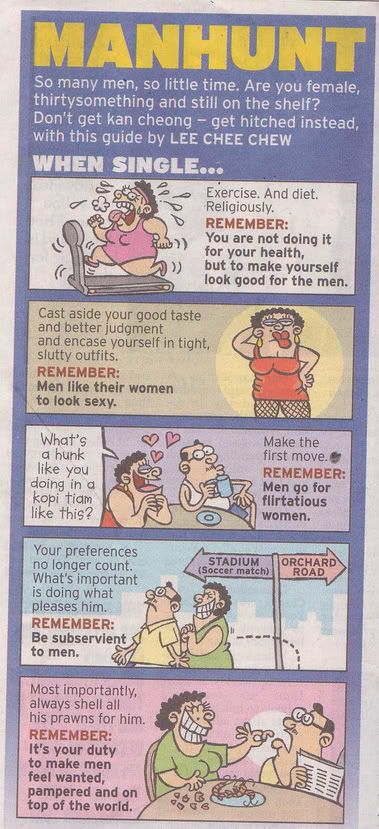 I think that females who succumb to all these tactics just to get a ring on their fingers are shallow and will never gain the happiness that they've always imagine.
Though I agree that they might work I cannot imagine myself being in those positions.
Even though I do take care of my body and what I eat, I will never wear sexy clothes.
As confident as I am, I don't think girls should make the first move. Remember the old Malay proverb?
"Takkan perigi mencari timba"
[Wells should not look for the bucket... or something like that].
Being subservient bruises my ego.
And if he has two hands, he might as well shell his own bloody prawns.
But then I saw this...
-------->
-------->
-------->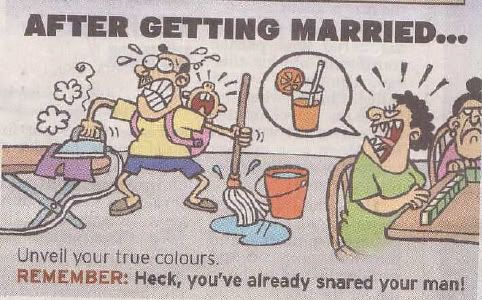 And I thought...
Maybe I should.
Except for tactic no. 2 of course